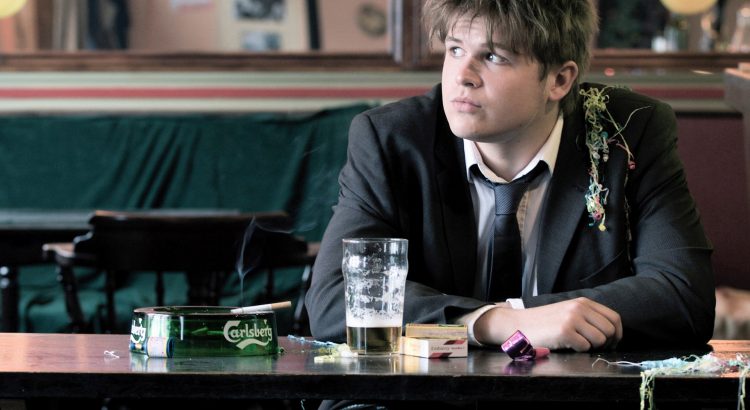 Down the Pub with Luke Wright
Luke Wright is a spit and sawdust wordsmith. He tells inventive and engaging stories, documenting 21st century British life with wit, humanity and panache. He'll make you laugh, he'll make you cry, and he might even get a round in. Come and see one of Britain's most engaging performers where he belongs, spinning yarns down the boozer.
So reads the blurb for series of events I'll be doing for the Inn Crowd, a new rural touring innovative in East Anglia and Sussex.
I did the first show last night. It was at the Burston Crown near Diss in Norfolk. I arrived at around 7.15pm after a few miles of country lanes in the fading Spring light. The Burston Crown is unassuming from the outside: a red brick building in a gravelled carpark. But it boasts a 16th century date on the outside and I had a good feeling as I pushed open the heavy wooden door. I was met with two more wooden doors, I chose the left and went into main bar room.  A large wood burner to my right gave that wonderful soporific heat that only a wood burner can give you. I sat on the sofa next to the fire, ran some lines in my head and played around with my set list. I was made to feel very welcome. I know what a good boozer looks like. This was a good pub.
My show was in the other bar room. From 8pm a steady stream of locals came through the door. Eventually we had about 35-40 of them sitting on stools in the adjacent room; the pool table pushed against the wall to create a 'stage' space for me; the ceiling so low my trilby almost skimmed it.
At 8.30 we started and I performed for about 60 minutes, a mixture of new and old material, with four long ballads forming the backbone of the show. There is no particular theme, but I think they got a good sense of me and my take on Britain. I avoided direct political material and kept my swearing to a bare minimum – I wanted everyone to feel included.
My friend Joel once said that his ideal job would simply involve him opening a box in his study each morning and inside would be the details of a small creative writing job he was to complete. When he finished the job he would put the completed work inside the box and close it. The next morning the box would contain his fee in cash and another job.
Well, my ideal job would be to visit a pub like The Burston Crown three times a week and perform poetry until we were all parched. The audience would be a mix (as it was last night) of people who knew and liked my work and others who had no idea who I was but were taking a punt. I adored the gig and I'm very excited by the prospect of the others. Details will appear on my 'gigs' page.
More on the Inn Crowd here. And do pay a visit to the Burston Crown.