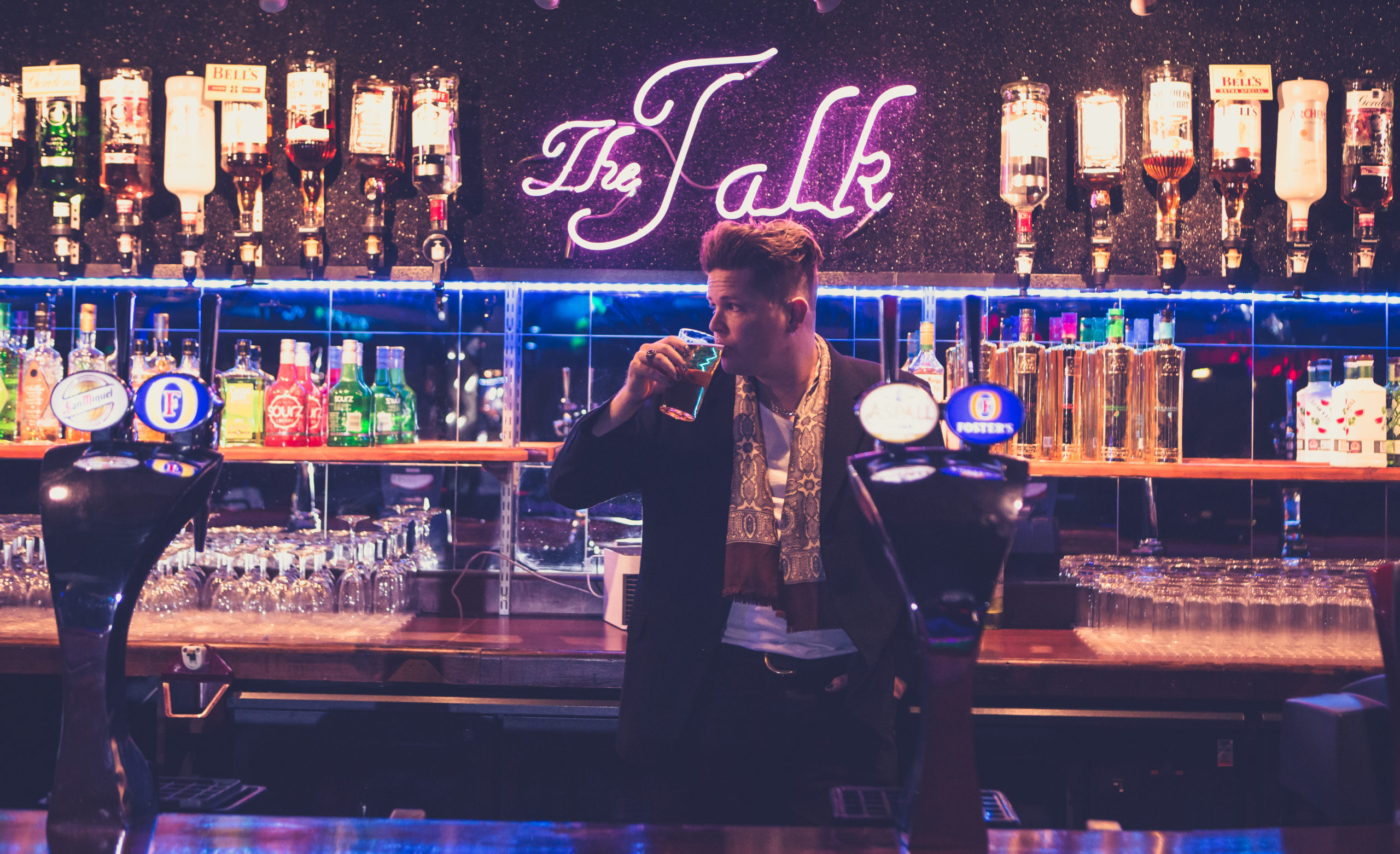 After a quarter of a century on stages across the world Luke Wright is a poet and raconteur at the top of his game. 
Both brazen and elegiac, Wright's poems pull on the tidy hem of responsible existence to unravel the frustrations of the family, politics and masculinity in 21st century Britain. 
He marries his inventive writing with breath-taking performance skills to take audiences on an incredible emotional journey. He's the regular tour support for John Cooper Clarke and often MCs shows for The Libertines. He's a regular on Radio 4 and has won a Fringe First for writing , a Stage Award for performance, and four Saboteur Awards.
Luke was a founder member of poetry collective Aisle16, who in the 00's shook up the spoken word scene, helping to kick start a British renaissance of the form. Since 2006 he's worked primarily on his own, making 13 spoken word shows and three verse plays.
The animated short films he wrote for director Jon Dunleavy were voiced by Robert Lindsay and David Soul. He's written poetry for two documentaries on Channel 4. The Seven Ages of Love (dir. Zara Hayes) was shortlisted for a Grierson Award.
He's written four poetry collections and his plays have been published as epic poems by Penned in the Margins. His latest pamphlet, After Engine Trouble (Rough Trade Books), won the Saboteur Award for best pamphlet in 2019. To celebrate 20 years of gigging Nymphs & Thugs put out the double album TWENTY on LP and download.
Luke is a proud patron of Bungay Library, INK Festival, Suffolk Poetry Society, Sundown Arts, and The Fisher Theatre, Bungay.
"His lexical acrobatics are astounding." The List
"A riot!"☆☆☆☆☆ Huffington Post
"One of the most brilliant poets of his generation." Johann Hari, The Independent
"Performance poetry's key revivalist." Metro
"He must be on some kind of dope." John Cooper Clarke
"Cool poems." Patti Smith
"Pulsating poetic story-telling." The Guardian