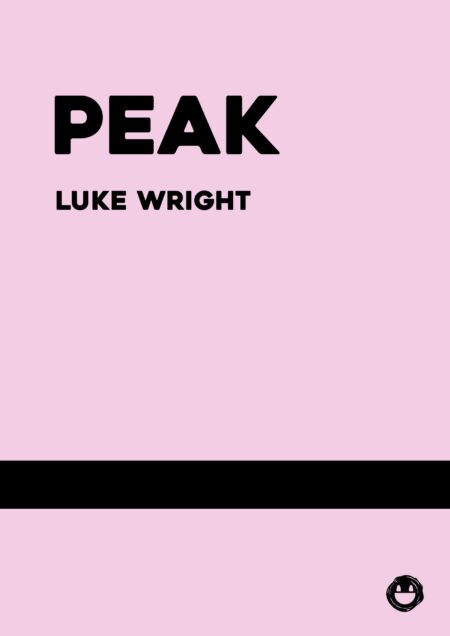 Peak
Are these the days?
Wright drops his SM58 and invites the reader to pull up a chair at the kitchen table, there are some things to discuss. Peak deals with matters of the heart: a reunion with grandchildren after the pandemic, a long wait in Children's Ward, a brief honeymoon beneath the sandy cliffs at Weybourne. 
These poems are bittersweet but ultimately redemptive. The poet "grinds the grief beneath his feet" and is called through a "white door in a garden wall" to where someone waits with their arm outstretched.
Peak
2023 | Nasty Little Press
32pp | £10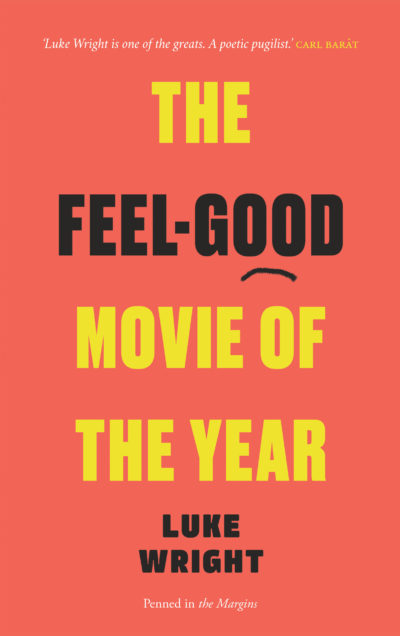 The Feel-Good Movie of the Year
'My poor old heart, I've left its drawbridge down'
Divorced, and perhaps a little bruised, Luke Wright journeys off the sunken roads of southern England and into himself, pursued by murderous swans, empty car seats, and his father's skeleton clocks.
Both brazen and elegiac, these poems pull on the 'tidy hem' of responsible existence, unravelling the banal frustrations of online outrage and ageing friends, and grasping at something 'beyond our squeaky comprehension'. Wright files through the shackles of cynicism to ask how can we let go without giving up.
'Luke Wright is one of the greats. A poetic pugilist. Beguiling, hypnotic and master of the emotional sucker-punch. The Feel-Good Movie of the Year is his best yet.'Carl Barat
'This is a terrific new book: subtle, nuanced and movingly personal. A hurt man, taking stock in fresh words.' Ian Duhig
The Feel-Good Movie of the Year
2021, Penned in the Margins
80pp | £9.99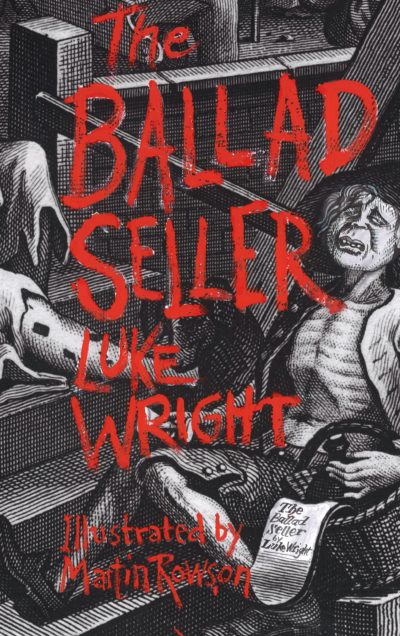 The Ballad Seller
Back in Georgian times we got our news from poetry. Before papers, broadcasts or the internet, ballad sellers would hawk their doggerel on street corners for a penny. Scandalous affairs, grisly crimes, and colourful characters were brought to life in rhyming verse long before the first tabloid was printed.
Now Luke Wright has rewritten the very best of these stories for the modern ear: take a trip through the Drury Lane gin shops with the Boxing Baroness; filch oysters by the dozen with Dando, the celebrated gormandiser; and escape the Bull Ring with Jemmy the Rockman. Expect scandal, excess, and beautiful flawed humanity.
This collection is beautifully illustrated by Martin Rowson, famed for his scabrous political cartoons in the Guardian, Mirror, and many others.
LIMITED EDITION – only 500 copies, only available here!
The Ballad Seller
2020, Nasty Little Press
96pp | £10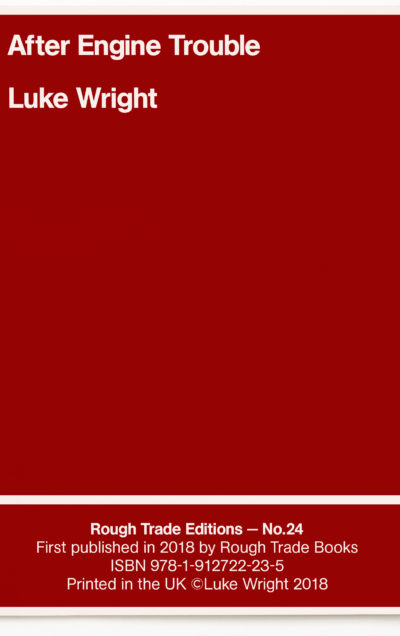 After Engine Trouble
Rough Trade Editions #24
With one eye on social media and another on mental well-being, Luke Wright looks under the hood of a spluttering nation. Eschewing the formal verse structures of his previous two collections, Wright presents free-wheeling splenetic poems on the joys of pretentiousness, late-night carb-heavy FOMO, and the lay-bys and bypasses of a country that 'doesn't make anything anymore.' Shout these poems aloud in pubs, or whisper them in B&Bs. Keep an eye on the ones you love.
WINNER Best Pamphlet, Saboteur Awards, 2019
After Engine Trouble
2018, Rough Trade Books
32pp | £7.99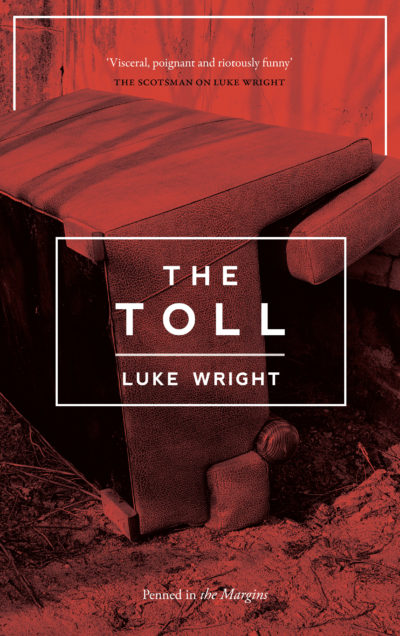 The Toll
An escaped lion roams the streets of Essex; a lonely pensioner holds a tower block fête; and the silent majority takes to the streets.
Travel the unfashionable A-roads and commuter lines of England — 'where industry meets marsh' — with poet Luke Wright. Discover a country riven by inequality and corruption but sustained by a surreal, gallows humour.
The Toll combines the elegaic with the anarchic, placing uproarious satire cheek-by-jowl with wild experiments in form and touching poems of parenthood. In lines perfected on roads, stages and radio shows across the country, Luke Wright captures the strain of austerity Britain, speaking truth to power and registering the toll it takes on us all.
The Toll
2017, Penned in the Margins
100pp | £9.99
ISBN:9781908058423
Buy a copy from Penned in the Margins
Reviews
Sharp, gritty and warm by turns … an overview of the mingled corruptions, humour and blessings of living in … modern Britain. – The Skinny
Life in today's Britain takes its toll on so many, including the characters in the poems, and no contemporary poet understands or conveys that better than Wright. – Jacqueline Saphra, The Poetry School
The Toll is a rich collection that is diversely peppered with the comedic and the moving. A master of sound, [Wright] invokes the traditional poetry canon and places it with the decidedly modern reflections of the state of England in 2017. – Chloe Vaughan, The Manchester Review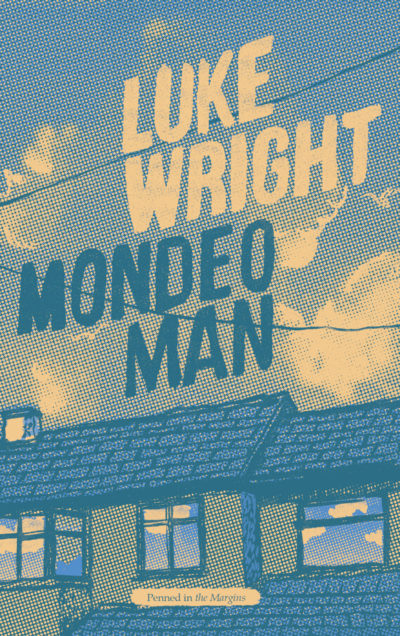 Mondeo Man
Explosive political satire and acerbic wit leap from stage to page in Mondeo Man – the hotly anticipated debut collection from Luke Wright. Yummy mummies and debauched Tory grandees mingle with drunk Essex commuters and leering tabloid paps; a small town chip-shop becomes the site of a heart-wrenching story of failed marriage; and a televised manhunt enthrals an entire nation.
Mondeo Man
2013, Penned in the Margins
96pp | £9.99
ISBN: 978-1-908058-09-6
Buy a copy from Penned in the Margins
Reviews
"If any contemporary collection is going to convince the unbeliever that poetry can be a riot of cheek, giggles, boobs, tears and Facebook – while keeping its artistic integrity firmly intact – Mondeo Man is it.' ☆☆☆☆☆ Huffington Post
"Although Wright's sprightly verse drips with cynical disdain for Tories, outraged tabloidese and the weekend excesses of a feckless working-class, there's a rich strain of empathy coursing through his work. More Crappy Albion than Broken Britain." ☆☆☆☆ The List
"Mondeo Man brims with punchy, gritty parodies of modern British society; the sort of gesture that could be a wave, but may just be two fingers […] rude, rabid and relentlessly rhythmic." The Cambridge Student
"Mondeo Man takes pleasure in revealing our own world and our own lives to us. In particular it enjoys highlighting the stilted forms of normality that we didn't realise we had accepted, while at the same time pointing out to us the weirdness and wonderfulness of that normality. Like the everyday episodes they depict, [these poems] are subtly profound without announcing their complexity. In a very short time, given its cultural specificity, this collection will be a fascinating historical document." Tess Somervell, Tower Poetry
"[Mondeo Man is] not only verbally substantial, skilful and very funny but also complex in its feeling. It is Luke-laddish wit but laced with some fellow-feeling for its subjects, and self-irony. It is not drunk on itself, loves words and verbal patterns, and is set in an important public sphere that it observes in depth. It knows what it's talking about." George Szirtes
"Luke is a craftsman with a big heart. [Mondeo Man is] an excellent book." Ian McMillan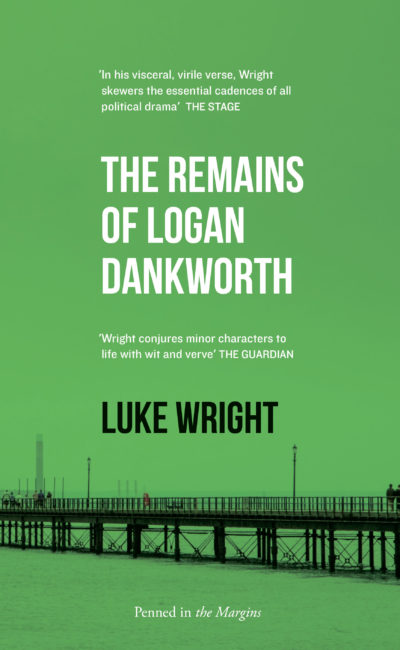 The Remains of Logan Dankworth
In the third of his trilogy of political verse plays, Luke Wright explores the loss of trust in the age of Brexit.
Logan Dankworth, columnist and Twitter warrior, grew up romanticising the political turmoil of the 1980s. Now, as the EU Referendum looms, he is determined to be in the fray of the biggest political battle for years. Meanwhile, Logan's wife Megan wants to leave London to better raise their daughter. As tensions rise at home and across the nation, something is set to be lost forever.
The Remains of Logan Dankworth
2020, Penned in the Margins
80pp | £9.99
ISBN:9781908058690
Buy a copy from Penned in the Margins
Reviews
"Human, vulnerable, eminently honest and very, very eloquent. There is some sensational writing in this show, and Wright paces his storytelling like a trainride, quickening to exhilaration, slowing to pathos, and always keeping us with him." Arifa Akbar, The Guardian (January 2020)
"Raw, rollicking first-person poetry…it is great – a hurtling, headlong hour of storytelling stuffed full of savage satire and astute observations, with the energy of Wright's delivery surging." ★★★★ The Stage (May 2020)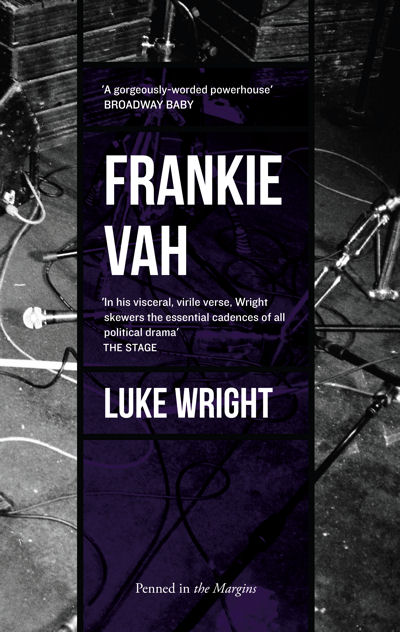 Frankie Vah
We all want something to believe in. It's 1987 and Frankie Vah gorges on love, radical politics and skuzzy indie stardom.
Following the multi-award-winning What I Learned from Johnny Bevan, celebrated poet Luke Wright's second verse play deals with loss, love and belief against a backdrop of beer-soaked music venues and 80s politics.
Frankie Vah
2018, Penned in the Margins
64pp | £9.99
ISBN:9781908058584
Buy a copy from Penned in the Margins
Reviews
"With Frankie Vah, he's managed to craft a gorgeously-worded powerhouse of a play, in one of the only verse dramas that could claim to get a crowd cheering and stamping their feet throughout. Again." ★★★★★ Broadway Baby
"This is a mature, lyrical and politically relevant piece of poetic writing … beautifully performed…  I watched and listened in awe and pleasure, just drinking, drinking, drinking in the beauty of this show." ★★★★★ Exeunt
"This isn't just socialist agit-prop, though; it reaches far further than that. In his visceral, virile verse, Wright skewers the essential cadences of all political drama" ★★★★ The Stage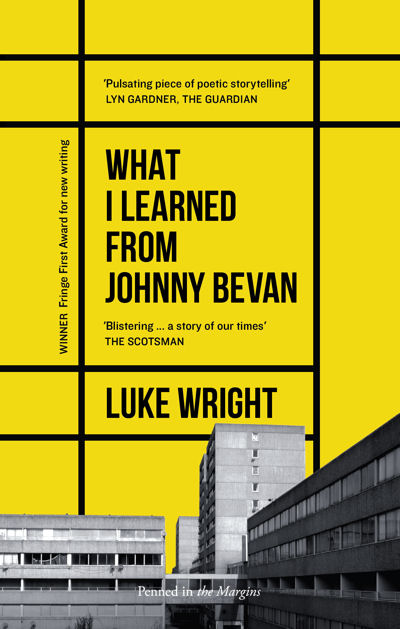 What I Learned From Johnny Bevan
What I Learned From Johnny Bevan is a politically charged modern epic by celebrated poet Luke Wright. Written in electrifying verse, this is a story of friendship, class ceilings and the battle for the soul of the Left.
At university the mercurial Johnny Bevan saves Nick, smashing his comfortable middle class bubble and firing him up about politics, music and books. Twenty years later, as their youthful dreams disintegrate alongside the social justice they hoped for, can Nick, now a jaded music journalist, save Johnny from himself?
Winner of a prestigious Fringe First Award, What I Learned from Johnny strikes at the heart of a divided Britain with wit, compassion and laser precision.
What I Learned From Johnny Bevan
2016, Penned in the Margins
64pp | £9.99
ISBN:978-1-908058-33-1
Buy a copy from Penned in the Margins
Reviews
"Pulsating piece of poetic storytelling" ★★★★ Lyn Gardner, Guardian
"Blistering … a story of our times … a strikingly assured performance of a compelling piece of writing." ★★★★ Scotsman
"This is such a rich piece of writing… resonant and timely." ★★★★★ Exeunt