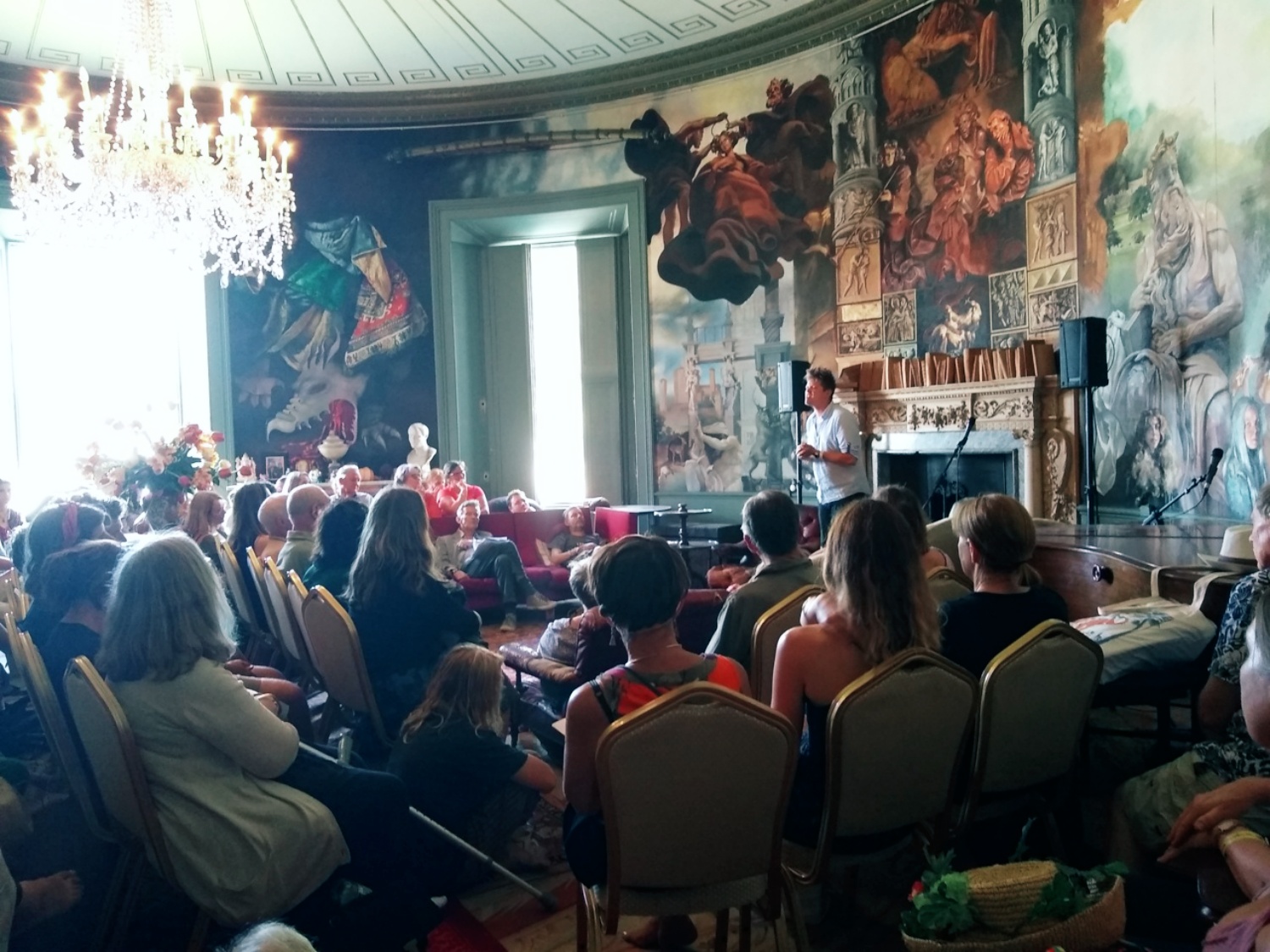 I've put on poetry gigs and run poetry clubs for 20 years.
I currently run a quarterly club at Diss Corn Hall and programme the First Word Stage for First Light Festival in Lowestoft.
For 11 years I co-curated (with Tania Harrison) The Poetry Arena at Latitude. This was Europe's largest gathering of spoken word poets and played an integral part in the spoken word revival of recent years. More recently I co-curated (with Rosy Carrick) The Poetry Stage at Port Eliot Festival and the Babble On Strand for Edinburgh International Book Festival.
I've programmed tents/events for festival, such as Gold, and even had my own marquee on the Meadows at The Edinburgh Fringe. From 2007-2009 I worked for Writers' Centre Norwich as their live-literature co-ordinator (with Laura Stimson). We ran The Poetry Link, a network of individual clubs in five towns across The East of England.
CLUB / EVENT HISTORY
Smashed Entertainment, Colchester, 1999
Aisle16, Norwich, 2000-2004
The Chill 'Em Out Jazz Cafe, Norwich, 2001-2003 (though the night ran without me before and after this)
2 Many Poets, London, 2004 (with Nathan Penlington)
Escape Your Sofa, London, 2004 (with James Grieve)
The Stand-Up Poetry Club @ The Whitechapel, London, 2004-2006
The Poetry Arena, Latitude Festival, 2006-2016 (with Tania Harrison)
Luke Wright's Poetry Party, Edinburgh, 2007 (2 day extravaganza, Edinburgh Fringe's first dedicated poetry venue)
Norwich Poetry Club, Norwich, 2010-2012 (with Hannah Jane Walker, John Osborne & Martin Figura)
The Stand-Up Poetry Club, Diss Corn Hall, 2012-ongoing
The Stand-Up Poetry Club, Norwich Arts Centre, 2012-2013
Babble On strand for Edinburgh International Book Festival, Edinburgh 2014-2020 (previously with Becky Fincham)
Spoken word on the Piazza Stage at Festival Number 6, Port Merion, 2015-2017
The Poetry Stage, Port Eliot Festival, 2017-2019 (with Rosy Carrick)
First Word, First Light Festival (2022-ongoing)