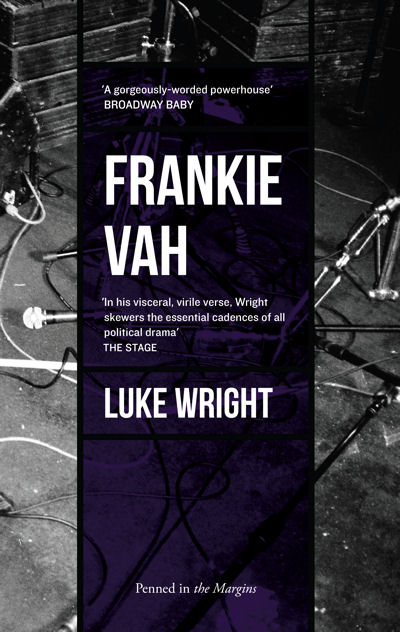 I'm delighted to announce the forthcoming publication of Frankie Vah. Frankie Vah is my second verse play – a single story told in verse. Penned in the Margins are an excellent publishing house and I'm delighted to be working with them to bring this story to the page. Here's the blurb:
We all want something to believe in. It's 1987 and Frankie Vah gorges on love, radical politics and skuzzy indie stardom.
Following the multi-award-winning What I Learned from Johnny Bevan, celebrated poet Luke Wright's second verse play deals with loss, love and belief against a backdrop of beer-soaked music venues and 80s politics.
You can buy a copy from Penned in the Margins. It's officially published on 8th January, but order now and you might get your copy before then.
Frankie Vah the show tours all of 2018. Have a look here for details.
Merry Christmas one and all!