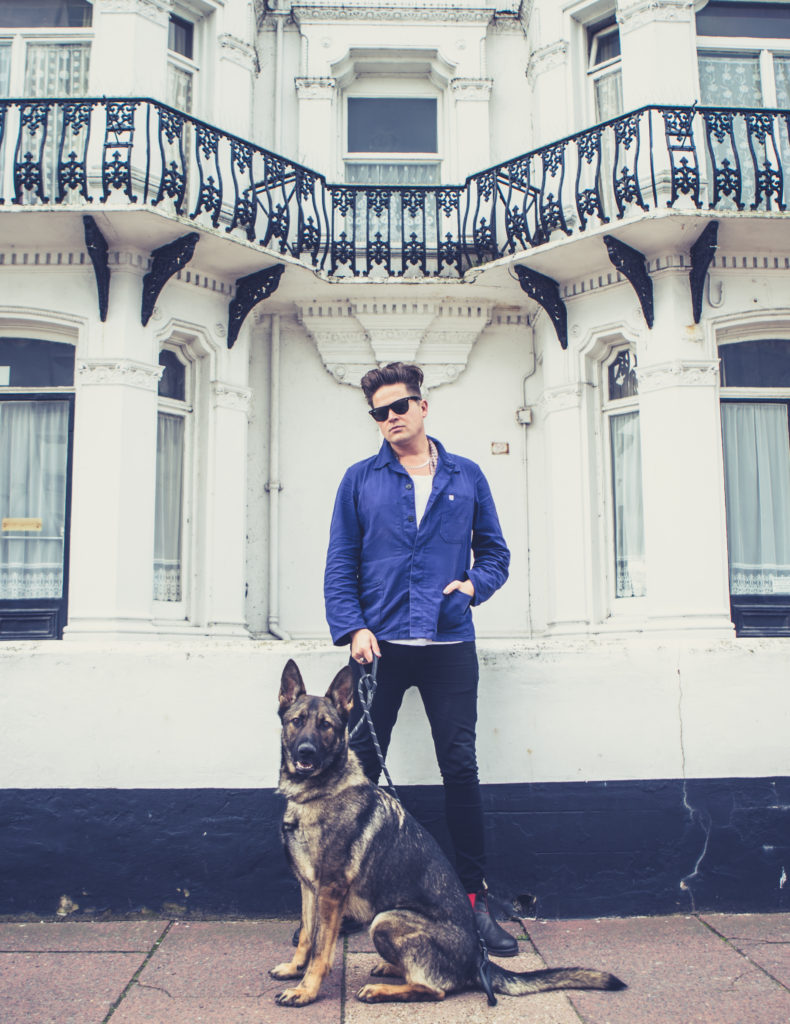 WINNER Saboteur Award for Best Spoken Word Performer 2021
Whether he's opening for the Libertines or reciting Georgian ballads down your local, Luke Wright is adept at taking poetry places it doesn't normally go. John Cooper Clarke's regular warm-up guy writes poems that are tender, riotous, caustic and romantic then delivers them with the ferocity and panache of a raconteur at the top of his game.
This is an ALL-NEW show with deliciously funny poems set against a backdrop of pandemic politics, ageing parents, and the poet's quest for JOY!
Wright's third collection The Feel-Good Movie of the Year is out now from Penned in the Margins. Ian Duhig calls it a "a terrific new book: subtle, nuanced and movingly personal. A hurt man taking stock in fresh words."
---
"Luke Wright is one of the greats. A poetic pugilist. Beguiling and hypnotic."
Carl Barât
"His performances rumble with rage, passion and humour."
Guardian
"He must be on some kind of dope" John Cooper Clarke
"Cool Poems" Patti Smith
"Fierce, wistful, romantic and witty. A sensational hour of poetry." ★★★★★
The Stage
"The bard of lockdown" Telegraph
---
Supported by Arts Council, England
Photo by Emily Fae
Video by Mark Hannant
---
Tour Dates
6th November – Fisher Theatre, Bungay
30th November – Norwich Arts Centre
1st December – Norwich Arts Centre
2022
21st January – Shire Hall, Bodmin
22nd January – Tolmen Centre, Constantine
15th February – Old Courts, Wigan
16th February – Philharmonic Hall, Liverpool
18th February –  Bristol Folk House
19th February – The Junction, Cambridge
2nd March – ARC, Stockton
3rd March – Harrogate Theatre
4th March – Docks Academy, Grimsby
5th March – Jersey Arts Centre
9th March – Quay Theatre, Sudbury
10th March – Kings Place, London
11th March – Kino-Theatr, Hastings
18th March – The Corn Hall, Diss
19th March – Bridport Arts Centre
24th March – Pontardawe Arts Centre
31st March – Marina Theatre, Lowestoft
2nd April – Yvonne Arnaud Theatre, Guildford
20th April – Square Chapel, Halifax
21st April – Edge Arts Centre, Manchester
30th April – McLellan Arts Festival, Isle of Arran
12th May – Theatre Shop, Clevedon
13th May – Barbican Theatre, Plymouth
15th May – The Prince Albert, Stroud
18th May – Bude Literary Festival
19th May – The Pound, Corsham
27th May – Two Sister Arts Centre, Felixstowe
31st May – MAST Studios, Southampton