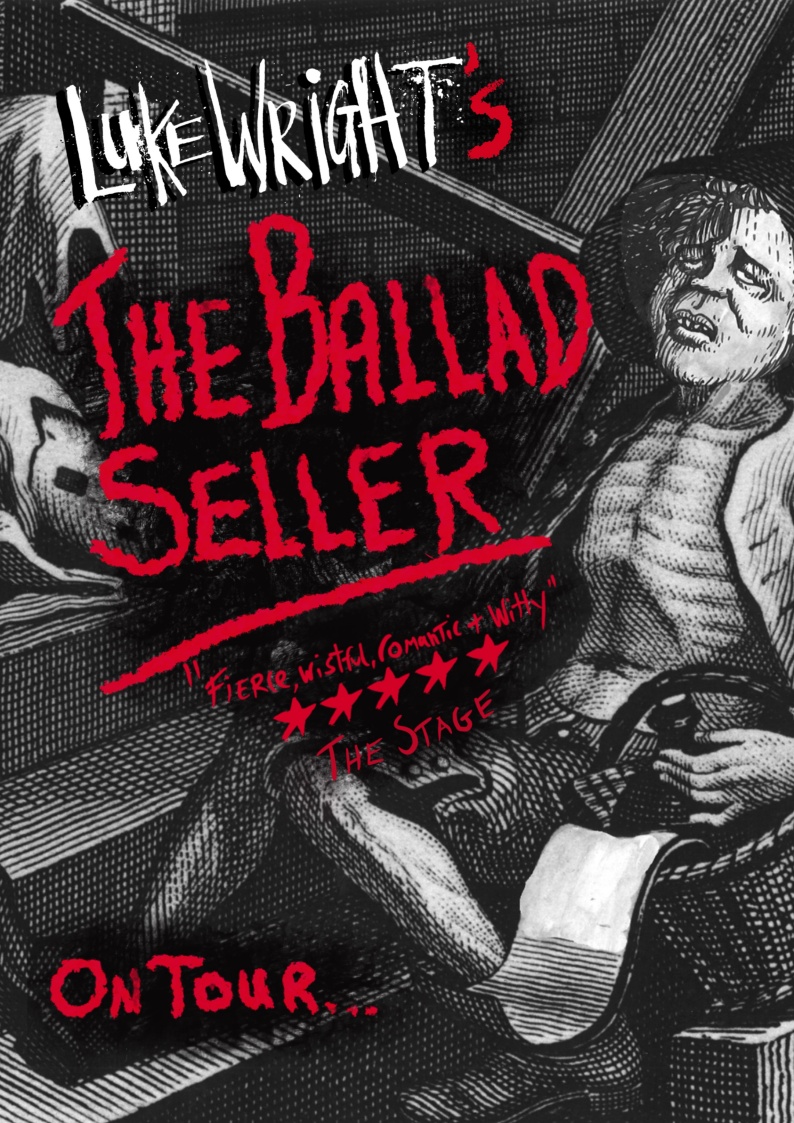 The Ballad Seller

| | |
| --- | --- |
| | July 20, 2021 |
| | 7:45 pm |
| | Harrogate |
| | Coldbath Brewery |
| | Google Map |
Back in Georgian times we got our news from poetry. Before papers, broadcasts or the internet, ballad sellers would hawk their doggerel on street corners for a penny. Scandalous affairs, grisly crimes, and colourful characters were brought to life in rhyming verse long before the first tabloid was printed.
Now Luke Wright has rewritten the very best of these stories for the modern ear: take a trip through the Drury Lane gin shops with the Boxing Baroness; filch oysters by the dozen with Dando, the celebrated gormandiser; and escape the Bull Ring with Jemmy the Rockman. Expect scandal, excess, and beautiful flawed humanity.
"His performances rumble with rage, passion and humour. They are also peppered with brilliantly smart observations. You will leave his show brimming with energy, heart pounding and brain whirring." Guardian
"Wright's full-throated reverie is spellbinding." The Mirror
This show was commissioned by The Inn Crowd
This show takes place in the upperlevel performance space at Coldbath Brewery, which does have step free street-level access via Back Cheltenham Mount.
Please note that the toilets and bar at the venue are on the ground floor which means accessing them down the stairs, or travelling round from the back to the front of the building
via Franklin Road and Strawberry Dale Ave